I dare the two-tone manicure
A chic and elegant graphic manicure, easy to achieve with just two colors of nail polish, a special French white pencil, and masking tape. Its orange and green duo is a nostalgic nod to summer evenings. The colors come together, without ever merging, in a white line symbolizing the horizon.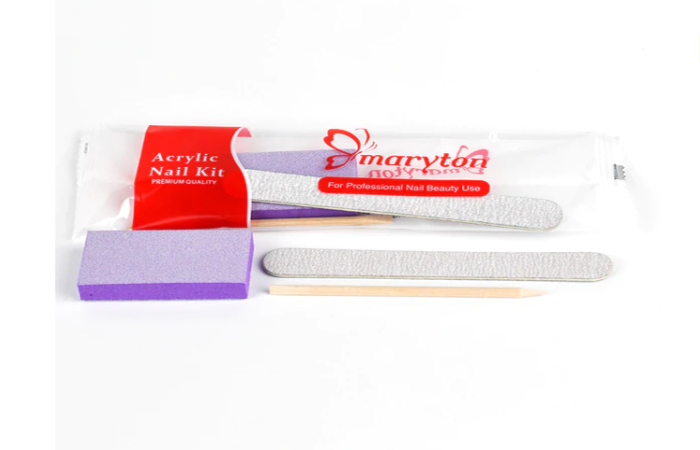 Step 1: Lay the light-colored base
Once your nail is perfectly smooth and filed, apply your usual colorless base to make the surface perfectly homogeneous. Apply a thin layer of orange varnish, let it dry and repeat the operation.
Step 2: Create your pattern
Place the masking tape so as to hide the part of color that you want to keep. Then apply your green on the uncovered part. Do not try to follow the curves of the sticker, apply the color as usual, from the base of the nail to the end.
Step 3: Take care of the final touch
Once dry, gently remove your masking tape. With the French Manicure pen, draw a hyphen, fine or strong as desired, following the junction of the two colors of nail polish. Once completed, remember to apply your top coat to fix the nail art.
Fan of nail art? Find a lot of high quality manicure and pedicure set on our site.I believe you won't return empty-handed!
Read also: Easy, sponge manicure