PaMu Scroll True Wireless Earphones
True Wireless PAMU SCROLL headphones are a recent hot product. True Wireless with the participation of many big companies such as Sony, Apple, Bose …. brings many features, modern technology with the ability to synchronize, connect sound between housing, smart manipulations instead of the control key system.
The PAMU SCROLL case dons a familiar design like the older generation has gone before, with mainstream white tones. The front of PAMU SCROLLis a product image corresponding to the color, including 4 tones such as: Rock'n'Roll ";" Graphene ";" Glory Edition ";" Sakura ".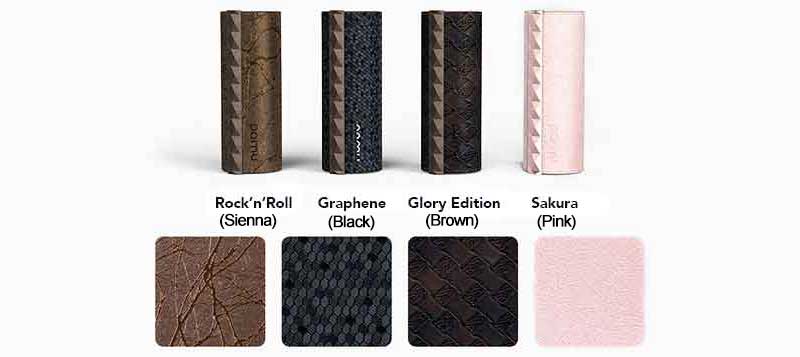 In addition, the left top has the product name and a very special feature found on PaMu Scroll: Bluetooth 5.0 connection. The top and bottom edges are completely blank. The two sides of the box print the brand name "Padmate" prominently, users can easily see. Simple, intuitive, not too confusing information as on the box of most products now.
Inside the box includes 2 earphones, 1 charging box, earplugs with 2 different sizes (not including a set of equipment on), 1 standard Micro-USB charging cable & 1 book User manuals.
The case of PaMu Scroll is the biggest highlight of this product. Different from other True Wireless headphones, PaMu Scroll has a case made from leather, extremely advanced, luxurious and outstanding. It's hard to believe that an affordable True Wireless headset is equipped with a more beautiful case and stands out from other expensive headphones.
The skin finishing is very delicate & meticulous, the lines and textures are very sharp. There are up to 4 different color versions including: Rock'n'Roll, Graphene, Glory Edition, Sakura. Each color represents a unique personality for the owner, giving you the freedom to choose.
The left side of the case is where the Micro-USB charging port is located. This area is finished from plastic with concentric patterns of the same color as the product, contributing to creating accents regardless of any angle of view.
The housing of the Pamu Scroll headset has a sophisticated design, is made entirely of plastic, with a tone similar to the case. The pipe is quite long, when worn, it will also cumulate most of the task to fix the headset.