PaMu Slide Completely Wireless Earphones
PaMu Slide is a completely wireless headset that promises to wipe out Apple's AirPods and Samsung's Galaxy earbuds. The accessory is certified for water resistance, Bluetooth 5.0, and in-ear design. According to the manufacturer, the device guarantees 10 hours of music on a single charge, and has 60 hours of battery available in the wireless case to recharge when needed.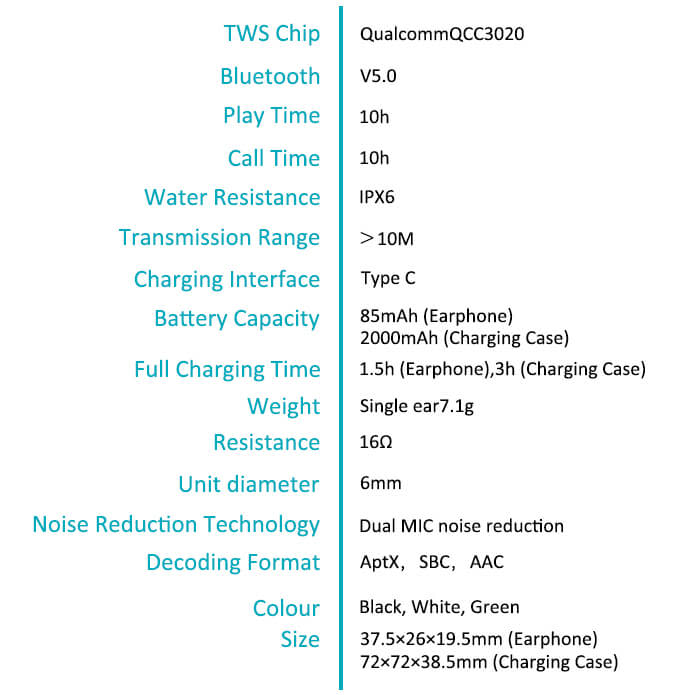 Compact and modern, the PaMu Slide promises a perfect fit in the user's ear. The reason for this is the presence of tips of various sizes, which should allow greater comfort during physical activities, for example. The handset also has IPX6 certification, which guarantees water resistance.
Another important point is the battery. According to the padmate tech, PaMu Slide has battery for up to 10 hours of playback on a single charge, and for calls the device can handle up to 60 hours of calling. With USB-C input, so you can play music for about an hour with just five minutes of charging.
The company promises good sound quality, even compared to AirPods, as Pamu should deliver strong bass and greater sound dissipation. In addition, the product supports Siri and Google Assistant wizards to control music playback and answer calls. To activate voice commands, just touch the top of the handset.