What are the preparations for the nail drill before use?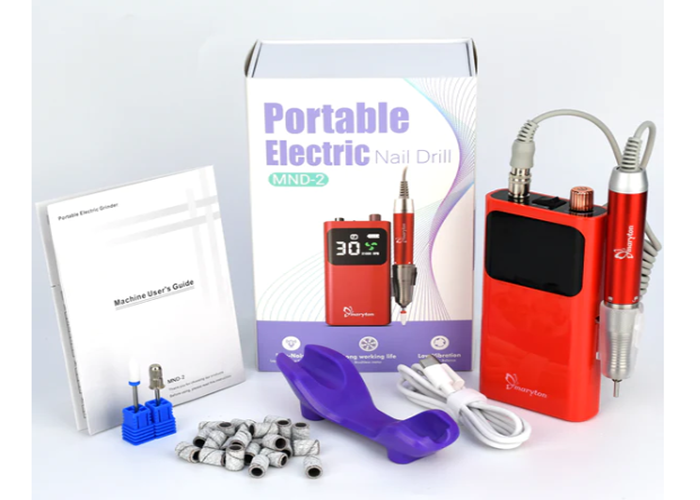 Before using a nail drill, it's crucial to gather all the necessary tools and make sure your work area is clean and well-lit.
Gather the necessary tools:
Nail Drill: Choose a high-quality nail drill with adjustable speed settings.
Drill Bits: Select the appropriate drill bits depending on the task you want to perform (e.g. filing, shaping or removing gel polish).
Nail Brush: Use a brush to remove dust or debris from your nails and strands.
Cuticle Oil: Apply cuticle oil to moisturize and protect your cuticles.
Towels or paper towels: Keep them nearby for easy cleaning.
Prepare your workspace:
Clean up your workspace: Make sure your work surface is clean and free of clutter.
Set up a comfortable station: Position your hand or foot comfortably for easy access to your nails.
Read also: What is a semi-permanent varnish manicure?