How to apply permanent varnish?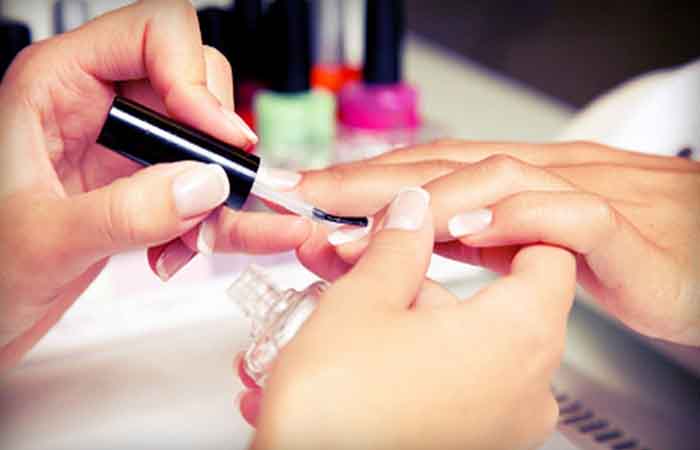 The permanent varnish has the advantage of strengthening while maintaining flexibility. It is a good compromise for women who don't want gel application on their nails. Today, the nail supply expert Maryton will tell you how to apply permanent varnish.
To apply permanent varnish on natural nails you will need:
– A UV/LED lamp
– Soft file grit 180/240
– A nail buffer
– Base coat
– The color of your choice
– Gloss
1) Preparation of the natural nail. File the shape of the nail with the 180/240 grit file. Mattify the natural nail plate until there are no shiny parts left.
2) Apply the adherent base on the entire surface of the nail without touching the cuticles and catalyze under the lamp.
3) Apply the chosen color to the entire nail and catalyze under the lamp. To intensify the color you can repeat the step if necessary.
4) Apply the gloss to protect the pose and obtain a shiny finish. Take care not to touch the cuticles and catalyze for 1 min under the lamp.
Hoping that this article has pleased you and will give you ideas! In addition, I also advise you to invest in a complete professional manicure kit to care for your nails!
Read also: Why Choose To Apply A Permanent Nail Polish?