Top coat and base coat: manicure essentials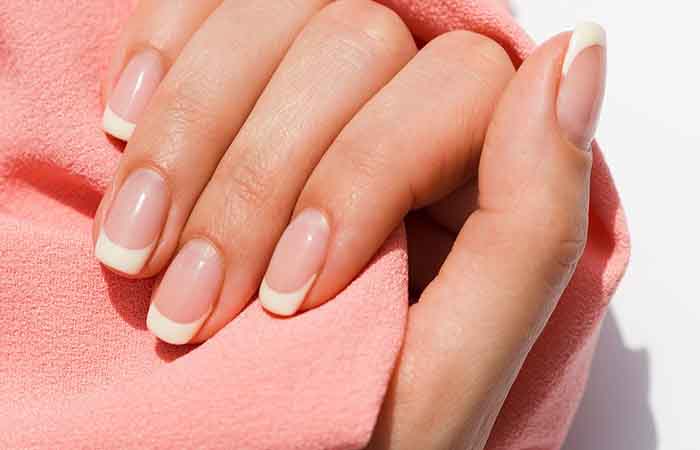 The base coat, the top coat… As we know, applying nail polish isn't just about one or two coats of carmine red. Any self-respecting manicure must include the application of a base coat and a top coat. Don't panic, we tell you everything about these real manicure essentials.
What is the base coat or the "base varnish"?
As its name suggests, a varnish base is put at the base: first, before the nail varnish. The base coat is used to take care of the nail and to protect it from the layer of varnish that will follow. Not only do they form a protective barrier, but they are also treating. Enriched with serum, amino acids, vitamins and vegetable oils, base coats strengthen, smooth, remove yellow and harden nails.
How to use the base coat?
To act like a pro manicure, always start by using your nail file to even out your nails. Then file in one direction to avoid any breakage. Then, clean your nails with a hygienic spray, or with modified alcohol. Also remember to rid your fingers of the cuticles. Attention, a single layer is enough to form this protective barrier!
What is a top coat?
The top coat is the top layer, after applying the nail polish. It is used to polish, shine and fix the manicure. The top coat is both the most important step if you want to sport a shiny, clean and lasting manicure… and the step you're most lazy to accomplish.
Admittedly, after a coat of base coat and one coats of nail polish, the urge to wait again for this umpteenth coat of top coat to dry. But whether for a French manicure or a traditional manicure, only the top coat can optimize the shine.
How to apply the top coat on her nails?
Before applying a top coat on her nails, we first make sure that her nail polish is perfectly dry. Then, apply the top coat like any nail polish: dip the brush well into the bottom of the bottle, "drain" it quickly at the neck, and apply it to the nail.
By reading the article above, I believe you are sure to have a perfect manicure. Don't forget maintain your nails regularly with manicure kits. This article was created from the famous brand of Maryton. Visit our website to discover more nail products!
Read also: 12 gestures to banish absolutely to have beautiful nails