The Chocolate Manicure
As mentioned in the previous article, Biting your nails is certainly one of the worst habits. But, with the manicure set keeps advancing, what about licking your nails? Now we can have edible chocolate manicure.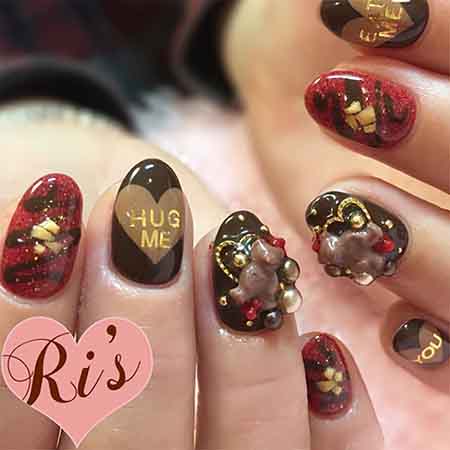 A new succulent trend
Ever since KFC launched edible lickable nail polishes, this trend has become a real challenge for nail art fans. Inspired by this new trend created by KFC, chocolate manicure for chewy nails are come into being.
While the idea is fun and perfect for anyone with a sweet tooth, it's still not very pretty, some people even find it crass. Also, we cannot say that it is very convenient to wear chocolate on your nails. Indeed, it is not possible to do housework, touch the water, move comfortably, etc.
The interest of this chocolate manicure is not aesthetic, all the pleasure is in the challenge itself and in its greedy and original side. We have a good time there, and we relish the effort in the true sense of the word. What's more, be careful not to put it under a UV/LED nail lamp!