Store your nail polish properly: 5 tips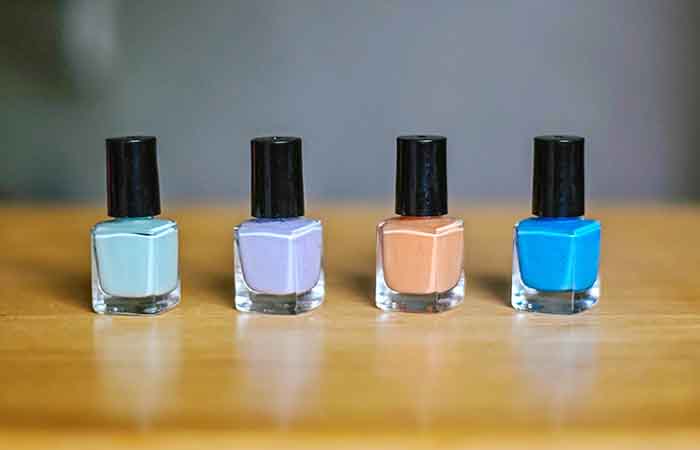 Do you know the shelf life of nail polish? It is approximately two years, whether for a natural or conventional varnish. However, depending on how you take care of it, you can either extend its lifespan or shorten its use! But, how do you keep your nail polish as long as possible? Today, the nail supply expert Maryton will give you different tips to store you nail polish properly.
Store your varnishes in a place protected from light
Nail polish doesn't like sunlight or heat. They are criticized for precipitating the degradation of components. To avoid this mishap, we advise you to place your varnishes in a cool, dry and dark place.
Arrange your varnishes vertically
You can very easily store them in a box, a case in your cupboard or even a desk drawer with sufficient height to place them right side up. There are even small storage boxes as well as shelves allowing you to keep them upright.
Clean the neck of your varnish
To avoid taking any risks, we advise you to wring your brush on one side only, inside the collar, in one or two passes maximum. And, remember to clean the neck well, after 2 or 3 uses, to avoid these small agglomerates.
Shake your nail polish
Your varnishes can then solidify and become unusable because they are not handled regularly. The solution: shake them from time to time. In this way you mix both the components and the pigments, and keep the content homogeneous.
Prohibit the solvent in the varnish
Your varnish has thickened and your nail polish remover is making an eye out for you. However, solvent in the varnish: we forget! In fact, you will dilute its components. Consequences: it dries much more slowly, lasts less time, flakes more quickly and loses its opacity.
With these few tips, we hope to have helped you to maintain the fluidity, color and hold of your varnish as best as possible. In addition, I also advise you to invest in some professional manicure sets to care for your nails.
Read also: How to properly store manicure equipment, gel and varnish?