Nails trend: the most beautiful colors for spring 2022
The arrival of spring means that it is the right time to get to know the cool colors of semi-permanent nail polishes. Bold, refined, colorful: trends bring all tastes in common! Here is a nice guide of the most popular colors and nai art for a manicure.
The Spring 2022 trend speaks loud and clear, for semi-permanent nail polish color, nail shape and decorations. There are many ideas that you can get inspired by, to create a glamorous manicure that does not go unnoticed: from red nail polish, to geometric nail art, to glitter decorations, to nude nails, to pastel bon ton colors. The colors of the semi-permanent nail polishes of spring 2020 will satisfy all tastes.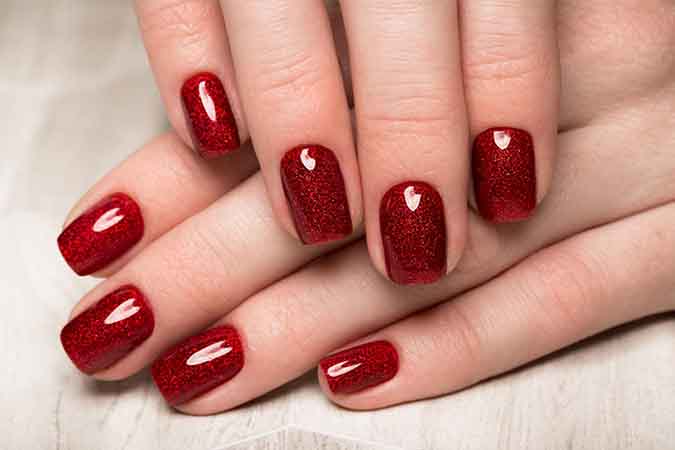 Red nails are perfect for you. No doubts red is one of the trends for spring 2020. Semi-permanent red nail polish is a must have when it comes to manicures, red is beautiful in all its shades. Red is the color par excellence of semi-permanent nail polish, giving a classic result and just enough to give your customers' nails a look that is always suitable for any event.
When it comes to must-haves, I cannot fail to mention the Nude color of the semi-permanent nail polish, on a par with the "red" friend explained above. Obviously nude / skin with all its shades, from beige to light pink. The spring 2022 nail trends recommend flesh-colored nails, making them even more glamorous with a glitter or, as in this case, with a floral nail art.
The new semi-permanent nail polish color for spring 2022 is the fantastic SWEET NUDE, already its name makes you understand the sweetness and romance that you will get in using this fantastic new color. To choose the shade that best suits you or your clients' nails, opt for a shade that is slightly lighter or slightly darker than the complexion.
The super color in vogue for the spring 2022 season is the WHITE semi-permanent nail polish! Calling it milky white or chalk white is the same thing, but not when you say pearl white. A shell powder or mirror effect powder so as to give numerous reflections with this color if hit by the right light!
According to your personal taste, you can choose a shade. Last but not in the least, before you have a manicure, please make sure you have the professional nail beauty supply!
Read also:Red nails: 3 styles to make them unique