How to have beautiful nails?
For once, the title tells you directly what I'm going to talk about today. I'm going to give you some beauty tips for your nails. I think many of you know how to give a nice manicure, but a little booster shot always feels good, right? Here are some tips to get pretty fortified, polished and whitened nails: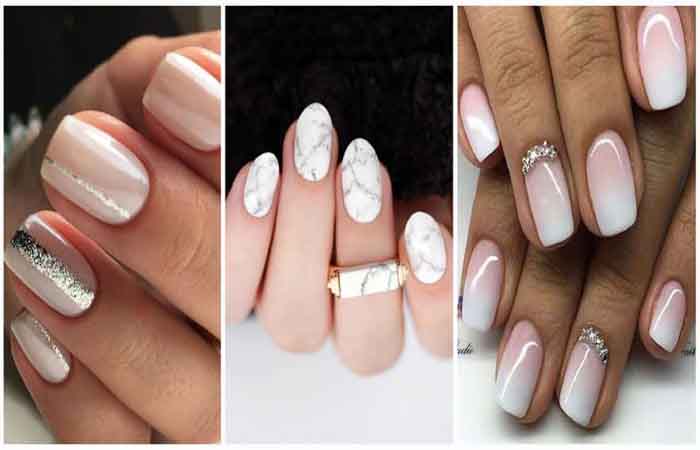 Start with a natural exfoliation
Yes, a scrub for the nails. Squeeze half a lemon into a bowl. Add olive oil and soak your fingertips in the mixture. Pour coarse salt or fine salt into his hands and scrub the hands, adding a little of the previous preparation. Let your fingertips soak in the half-lemon squeezed previously. Rinse with warm water and soap.
Moisturize the cuticles before pushing them
This operation must be done delicately with a wooden cuticle pusher. Distribute moisturizer on the cuticles. Leave on for 15 seconds. Push gently and lightly lifting the skin around the nails with a boxwood stick.
Always file nails in one direction only
Do not move the nail file back and forth. Prefer the file to the nail clippers. Apply moisturizer to nails and fingers. Massage lightly. If needed, use lemon. Indeed, the lemon on the tips of the nails helps to whiten them.
Gently rub the nails
By gently rubbing with a cotton pad impregnated with manicure kit, you will prepare your nail for the application of a base coat. This protects them and improves the hold of the varnish.
Proceed with the varnish application
Apply in several thin coats. Gently stretch the brush towards the base of the nail and bring it back towards the inside of the nail. Repeat this movement on both sides following the curve of the cuticle. Always apply a top coat after your coats of varnish, which improves the hold of the varnish.
So girls, you allow yourself a moment to yourself this weekend or during your holidays and presto! a complete home made manicure!
Read also:Tips for having beautiful nails